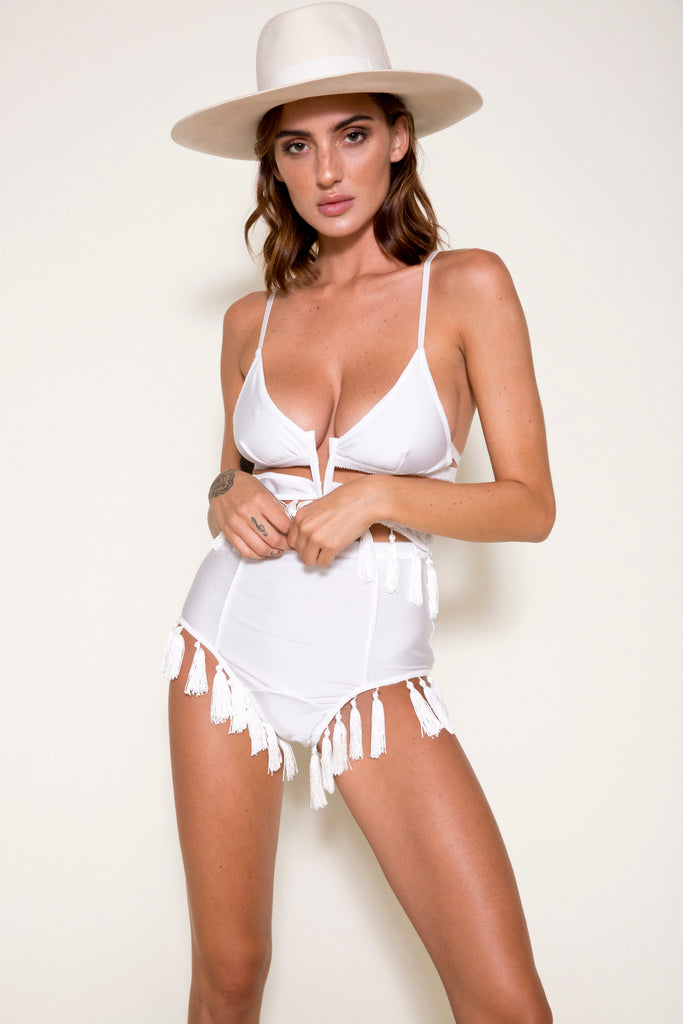 EASTNWEST LABEL - High Desert Undies- White
$56.00 $70.00
Our best selling desert undies by EASTNWEST are back with an updated style! Adorable pom pom fringe detail giving the look a bohemian chic vibe. Pair with matching solstice bra for complete festival set! Or style it the T&T way with a repurposed vintage band tee and be sure that no one else on the polo fields will be wearing the exact same outfit! 
Fabric: Stretch poly spandex with an elastic waistband and fringe detail
Size US; 23/24- XS
Size US: 25-26- Small
Size US:27-28- Medium
Size US:29+-Large
If In-between sizes, size up!