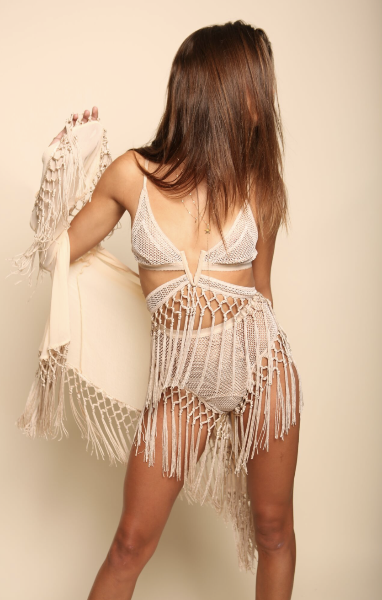 EASTNWESTLABEL Vienna Undies- Nude
$72.00
 These best sellers are back for another round in the desert for festival season! High waisted undies with adorable mesh fabric and fringe detail. Pair with matching Verona bra for the ultimate cool girl look! Want to add a little more grunge to the look? Pair with a vintage Harley tee! 
Fabric: Mesh and Stretch poly spandex with an elastic waistband and macrame fringe detail
Runs a bit small! Size up if in-between sizes! 
Size US;24- XS
Size US: 25-26- Small
Size US:27-28- Medium
Size US:29+-Large