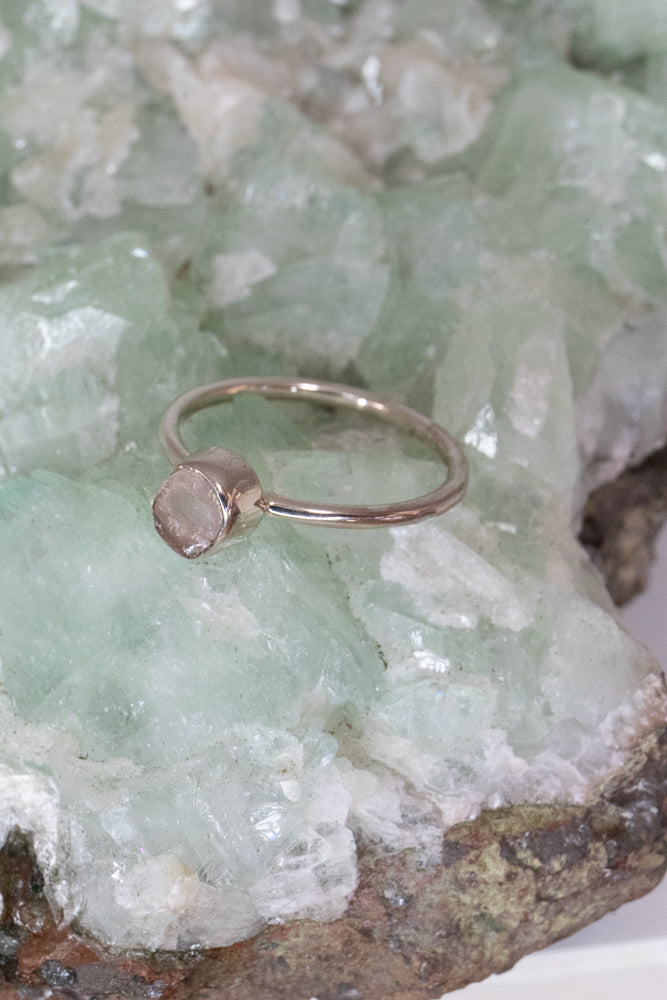 Tranquility Rose Quartz Dainty Ring- Silver
$48.00
Uniquely cut Rose Quartz Stone set in a stunning dainty 2mm 9.25 Sterling Silver Band. Each stone is cut unique and may vary slightly in design and may vary in shape. No two rings will be exactly the same and each is Handmade in California by Made Designs.
Rose Quartz is considered a powerful healing stone and is the crystal of unconditional love. It inspires the love of beauty, in oneself, others and nature. Rose Quartz is effective in attracting new love or romance and developing closer bond with family and friends.
Rings are sized and can be pre-ordered if your size is not in stock, with 1-2 week delivery time. Please reach out to us on our Contact Us Page.